CPR and Pet First Aid Certified
On Staff Certified CPR and Pet First Aid Instructor
Kennelwood Pet Resorts number priority is the safety of the pets in our care. For this reason, our staff is trained and certified in Pet First Aid and CPR. Kennelwood has a PetTech Certified Pet First Aid and CPR Instructor, Jenny Dove, as a full-time team member. The training our Certified Instructor, Jenny provides, delivers our staff the knowledge and ability to handle both common medical and emergency situations in a confident and effective manner. The training also teaches the staff to become safety minded by learning how to prevent potential injuries or accidents. We are prepared to provide immediate action and care if ever the need arises.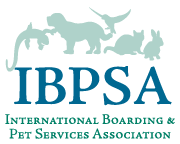 International Boarding and Pet Services Association (IBPSA) Member 
Kennelwood Pet Resorts is a member of the International Boarding and Pet Services Association (IBPSA) – a professional trade association serving the pet care services industry. The IBPSA education and certification programs offer valuable knowledge to keep service providers and staff current on industry trends, training, and industry legislation to help members make their business a success.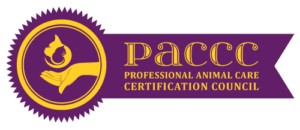 Professional Animal Care Certification (PACCC)
Certified Professional Animal Care Operator
The Professional Animal Care Certification Council (PACCC) provides independent certification, using testing from industry-developed standards, to identify the premier professional animal care providers in the pet care industry. Kennelwood Pet Resorts and our Chief Operating Officer, Jennifer van Garderen, has been recognized as a Certified Professional Animal Care Operator.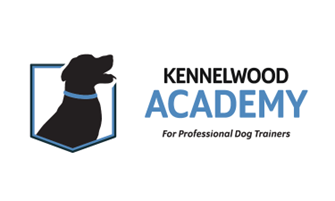 The Kennelwood Academy for Professional Dog Trainers is certified to operate by the Missouri Department of Higher Education and Workforce Development (DHEWD) providing higher education in the field of Professional Dog Training. The Academy's innovative teaching method links theory, practice, and real-world application, helping students to acquire the education they seek through classroom lectures, seminars, hands-on training, and supervised internship. The Professional Dog Training Program is the most comprehensive dog training experience that exists. Graduates of the program are Certified Dog Trainers from the Kennelwood Academy for Professional Dog Trainers. Kennelwood Pet Resorts' Dog Trainers have graduated from the Professional Program at Kennelwood Academy or other certifying institutions.

Certified Professional Dog Trainer, Knowledge Assessed
The Certification Council for Professional Dog Trainers® (CCPDT®), established in 2001, is the leading independent certifying organization for the dog training profession. The CCPDT is the leader in the development of rigorous exams to demonstrate mastery of humane, science-based dog training practices.

American Kennel Club (AKC) Canine Good Citizen Evaluator
The AKC's Canine Good Citizen® (CGC) Program is rapidly becoming recognized as the standard of behavior for dogs in our communities. Canine Good Citizen® resolutions have been passed by 48 state legislatures and the United States Senate, insurance companies are starting to use CGC® to insure breeds they would not otherwise insure, and some condominium associations around the country now require that all dogs in the complex have earned the Canine Good Citizen® award. The AKC recognizes the importance of the CGC® Program and is committed to its continued growth and resulting impact on responsible dog ownership. Kennelwood Trainers are Certified AKC Canine Good Citizen Evaluators, having completed and passed their AKC CGC Evaluators exam.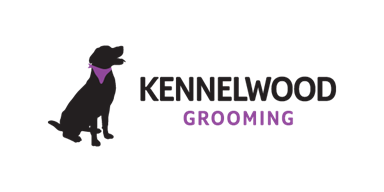 Kennelwood Pet Resorts Styling Program
Kennelwood groomers not only love what they do, they are trained to the highest standards and must successfully complete a hands-on 16-week program. Our groomers are trained to give each guest the highest level of service, whether your pet needs a quick trim or a total transformation. Graduates of the Kennelwood Pet Resorts Styling Program become Certified Pet Groomers.