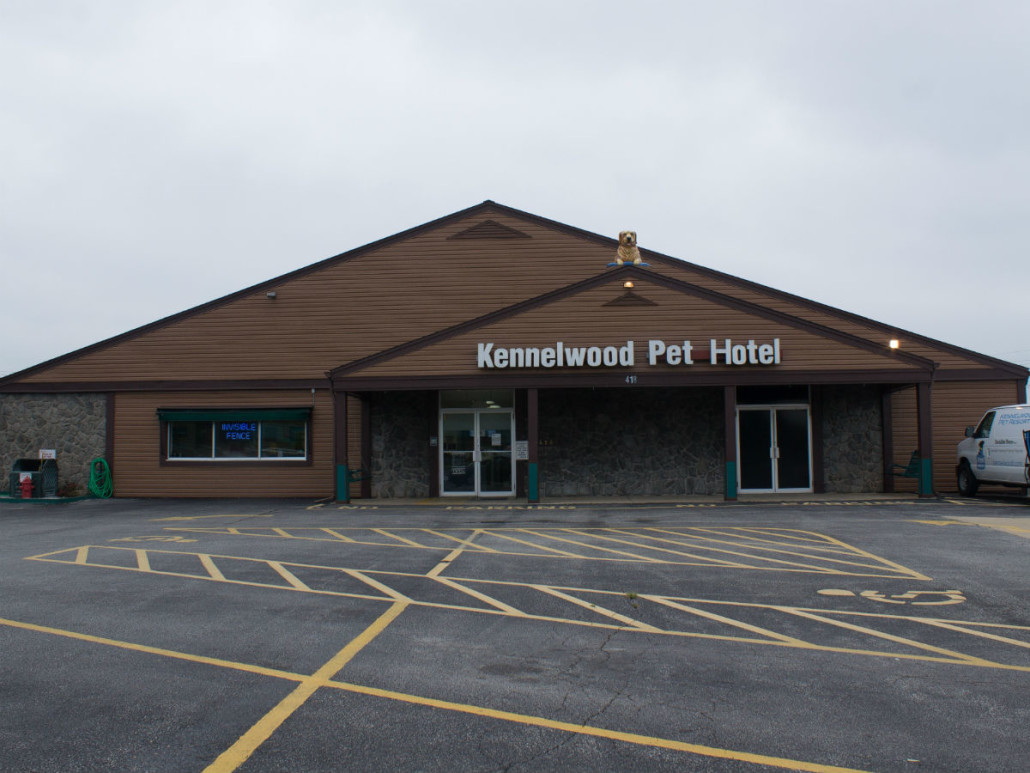 Pet Boarding, Dog Daycare & Grooming in St. Peters, MO
St. Peters
Our St. Peters pet resort offers the full menu of Kennelwood services, including cat and dog grooming, overnight dog boarding, obedience training classes, and doggie daycare. As one of the best pet hotels serving St. Peters and St. Charles, we'd be honored to treat your pet to a world-class stay.
Schedule an appointment online or contact us at (314) 429-2100 to book a meet-and-greet with a St. Peters pet groomer, trainer or another member of our DayCamp or boarding staff.
Sunday – 10:00 AM – 5:00 PM
Monday – 7:00 AM – 5:00 PM
Tuesday – 7:00 AM – 5:00 PM
Wednesday – 7:00 AM – 5:00 PM
Thursday – 7:00 AM – 5:00 PM
Friday – 7:00 AM – 5:00 PM
Saturday – 7:00 AM – 5:00 PM
View our upcoming holiday hours, click here
Services at St. Peters Kennelwood include:
Meet Our

St. Peters Staff
From Pet Parents
See what all

the bark is about

In 47 years of business, we've served over 60,000 happy fur families. See why our staff and services are still the talk of the dog park.